Back when I thought I could make a living with photography, everything I read, from books to blogs to Facebook posts encouraged me to "find my style." You know, I'm still trying to find my style. Sometimes, I think I know, and then. . . . well, something happens that changes me, and I'm off somewhere else.
I know what I like. I like to wear soft, stretchy pants, like leggings with long, loose-fitting tops. I like long "peasant" skirts and gypsy blouses. I like colors in jewel tones. I like costume jewelry.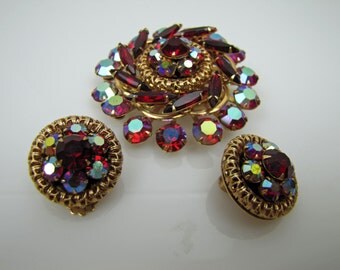 (not my photograph)
I like shawls and capes rather than close-fitting coats. I guess one way to describe this "fashion" style would be Bohemian, or perhaps even "hippie."
(Not my photograph)
I like old things—cameos, pearls.
(Not my photograph)
I like orchids.
Photographically—uh, that's another story. I can't quite decide what my style is there.
Yesterday, I downloaded and skimmed through a free ebook by Denise Love, who designs textures and Photoshop actions and Lightroom presets for 2 Lil Owls. I love her textures and use them often in my photography. She said something that made me step back and think. She wrote that when she started in photography she joined groups and went on photo walks and trips with them, and she tried various styles and subjects. She learned what she liked regarding what she enjoyed shooting and what she didn't. As I drove to deliver a saxophone to my son and back, a 275-miles round trip, I thought about that one statement. She learned what she enjoyed photographing and what she didn't. I thought about that myself.
Here's what I know: I don't enjoy photographing weddings and "events," even though I do it. I enjoy photographing children at play, but not for portraits. I enjoy photographing "nature"—flowers, trees, acorns on the ground, the birds at the feeders outside the window. I enjoy photographing water and whatever happens to be just beneath the surface under the clear water. I see textures and colors and shapes through the lens, and I want to capture those details (even though I am truly a "big picture," global thinker. My eyes are drawn to old things—old, dilapidated houses, barns, buildings, peeling paint, rust, faded colors. I enjoy walking through cemeteries—old ones with weathered and worn tombstones carved with all manner of funerary art.
When I'm processing photographs, I enjoy applying textures and "manipulating" images to create a new vision or a new story. I like "vintage" and "old-fashioned" things. I want to learn more about this aspect of photography as well, creating "digital" art through photography and post-processing.
I don't know what to call my style, though. I don't have a name. What I do know is that my style is fluid; it changes, evolves. And maybe that's the way it should be.